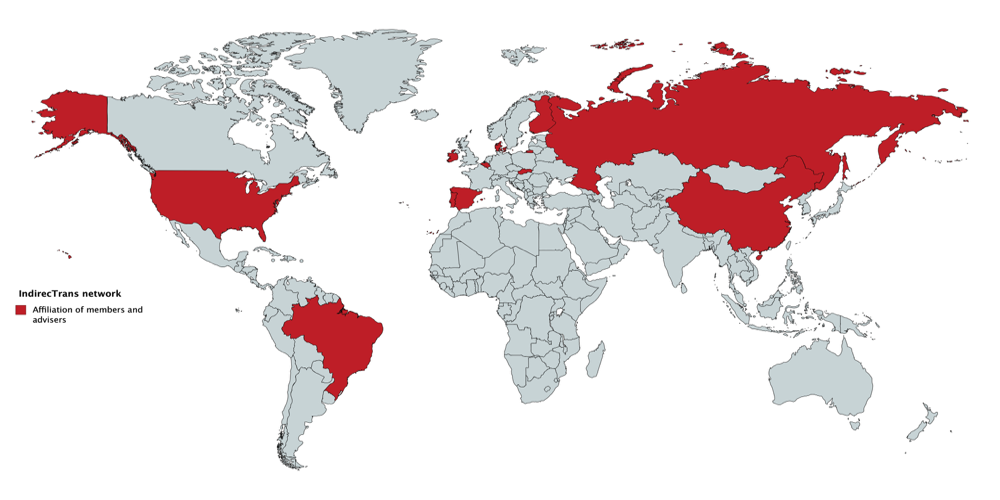 IndirecTrans
Dedicated to bringing together research on indirect translation

MA in Hungarian Language and Literature (Budapest)
MA in English Language and Literature (Budapest)
PhD in Literature (Aveiro)
Postdoctoral researcher, ULICES Research Group 6: Translation and Reception Studies (Lisbon)
Background information
Zsófia received her MAs from Eötvös Loránd University, Budapest, and was awarded her PhD on 'The Reception of British Literature under Dictatorships in Hungary and Portugal' from the University of Aveiro. She has been a researcher at the University of Lisbon Centre for English Studies (ULICES) since 2011. Besides indirect translation, her main research focus is on literary and theatre censorship. She is the director of the Hungarian research project 'The Reception of English-Language Literature in Hungary, 1945-1989', housed at the University of West Hungary, and has also participated in various Portuguese research projects, including 'IndirectTrans: Indirect Translations of English Literature published in Portugal (1901-1950)' (ULICES), 'Intercultural Literature in Portugal' (CECC/ULICES), and 'TETRA: Theatre and Translation' (CEC).
Research interests
book and theatre censorship
indirect translation
translation history
literature education
Main ultimate source language (USL) and ultimate target language (UTL) in indirect translation research
Hungarian (USL) and European Portuguese (UTL)
Selected publications
Gombár, Zsófia. 2017. "Review on Jaroslav Špirk. Censorship, Indirect Translations and Non-Translation. The Fateful Adventures of Czech Literature in 20th Century Portugal. Newcastle upon Tyne: Cambridge Scholars Publishing, 2014" Indirect Translation: Theoretical, Methodological and Terminological Issues, edited by Alexandra Assis Rosa, Hanna Pięta, and Rita Bueno Maia. Special Issue of Translation Studies. 10 (2): 220-223. (Link)
Gombár, Zsófia. 2017. "Literary Censorship and Homosexuality in Kádár-Regime Hungary and Estado Novo Portugal." In Queering Translation-Translating the Queer, edited by Brian Baer and Klaus Kaindl. New York: Routledge. 2017 (forthcoming).
Gombár, Zsófia. 2017. "Theatre Censorship and Foreign Drama in Estado Novo Portugal during the Spanish Civil War and the Second World War." In Theatre and Dictatorship in the Luso-Hispanic World, edited by Diego Santos Sanchez. New York: Routledge. 2017 (forthcoming).
Gombár, Zsófia. 2016. "Bowdlerised Shakespeare Productions in Hungary and Portugal." In Global Insights on Theatre Censorship, edited by Catherine O'Leary, Diego Santos Sánchez, and Michael Thompson, 135-148. New York: Routledge. (Link)
Gombár, Zsófia. 2013. "Translation Anthologies and British Literature in Portugal and Hungary between 1949 and 1974." In Translation in Anthologies and Collections (19th and 20th Centuries), edited by Teresa Seruya, Lieven D'hulst, Alexandra Assis Rosa, and Maria Lin Moniz, 259–274. Amsterdam: John Benjamins. (Link)
Gombár, Zsófia. 2009. "The Reception of British Literature under Dictatorships in Hungary and Portugal." Hungarian Journal of English and American Studies 15 (2): 269-284. (Link)