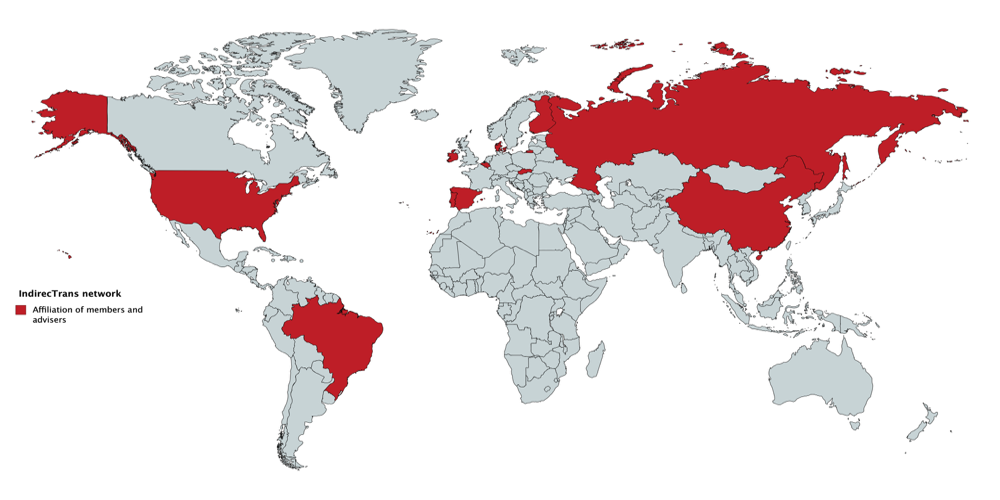 IndirecTrans
Dedicated to bringing together research on indirect translation
This website is maintained by Hanna Pięta and Rita Bueno Maia, under the IndirecTrans 2 project, currently underway at the University of Lisbon Centre for English Studies (ULICES).
This website is dedicated to bringing together research on indirect translation and, ultimately, contributing to the overcoming of the fragmentation in this field. Please let us know about new indirect translation-related events and publications using our submission form.
Materials from this website may be freely drawn on for scholarly and academic research, provided proper source referencing is given to http/www.indirectrans.com. For example, in The Chicago Manual of Style (16th edition) this website should be referenced as: Pięta, Hanna and Rita Bueno Maia. "IndirecTrans." Last modified February 16, 2017. http://www.indirectrans.com.