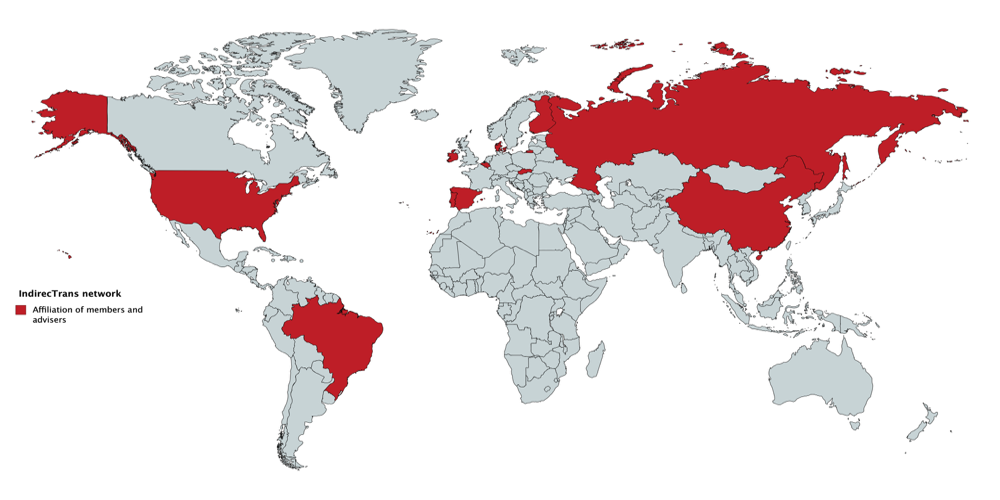 IndirecTrans
Dedicated to bringing together research on indirect translation
BA in Japanese Language and Contemporary Society & Computing, Oxford Brookes Univ. (2005)
MA in Buddhist Studies, SOAS, University of London (2006)
MSc in Translation Studies, University of Edinburgh (2010)
PhD in Translation Studies, University of East Anglia (2013)


Background information
Before taking up his current post as Ussher Assistant Professor in Literary Translation at Trinity College Dublin, James worked as the Researcher for Translation/Translingual Studies at the University of London's School of Advanced Study, Institute of Modern Languages Research, where he set up a new LLM master's degree in Legal Translation in collaboration with the Institute of Advanced Legal Studies. Earlier, James had worked as a visiting lecturer at Nanjing Agricultural University in China, where he taught translation theory and research methodologies through the medium of both English and Japanese to postgraduate students, ran workshops on academic publishing in translation studies, and intensively researched indirect translation and celebrity translators in the East Asian context. James arrived at indirect translation as a subject of study only after completing his PhD in 2013 at the University of East Anglia, where his research had focused on testing translation theories in contexts for which they were never conceived. Now, James is the director of the MPhil in Literary Translation programme at Trinity College Dublin, and is also an active member of the Trinity Centre for Digital Humanities, the Trinity Centre for Asian Studies, and the Trinity Centre for Literary and Cultural Translation.
Research interests
indirect translation
translation history
Japanese translation
literary translation
digital humanities
Main ultimate source language (USL) and ultimate target language (UTL) in indirect translation research
Japanese (USL) and English (UTL) [however, my research intentionally covers as many language combinations as possible at once]
Selected publications
Hadley, James Luke (forthcoming). "The Beginnings of Literary Translation in Japan: A Statistical Overview." Perspectives: Studies in Translation Theory and Practice.
Hadley, James Luke and S. McElduff. (forthcoming). "Rhetoric, Oratory, Interpreting, and Translation." In K. Malmkjær (ed.) Routledge Handbook of Translation Studies.
Hadley, James Luke (2017). "Indirect Translation and Discursive Identity: Proposing the Concatenation Effect Hypothesis." Translation Studies 10 (2). (Link)
Hadley, James Luke (2016). "Shifts in Patronage Differentiation: Translations from European Languages in Isolationist Japan." Meta 61 (3). (Link)
Hadley, James Luke and Motoko Akashi (2015). "Translation and Celebrity: The Translation Strategies of Haruki Murakami and their Implications for the Visibility Paradigm." Perspectives: Studies in Translatology 23 (3): 458-474. (Link)
Akashi, Motoko and James Luke Hadley (2015). "著名翻訳家・テクスト分析・可視性概念:村上春樹にみる同化・異化論の進展 / Celebrity Translators, Textual Analysis, and the Visibility Paradigm: How Haruki Murakami can Advance Domestication-Foreignization Thinking." 通訳翻訳研究 [Interpreting and Translating Research] 14: 183-201. (Link)