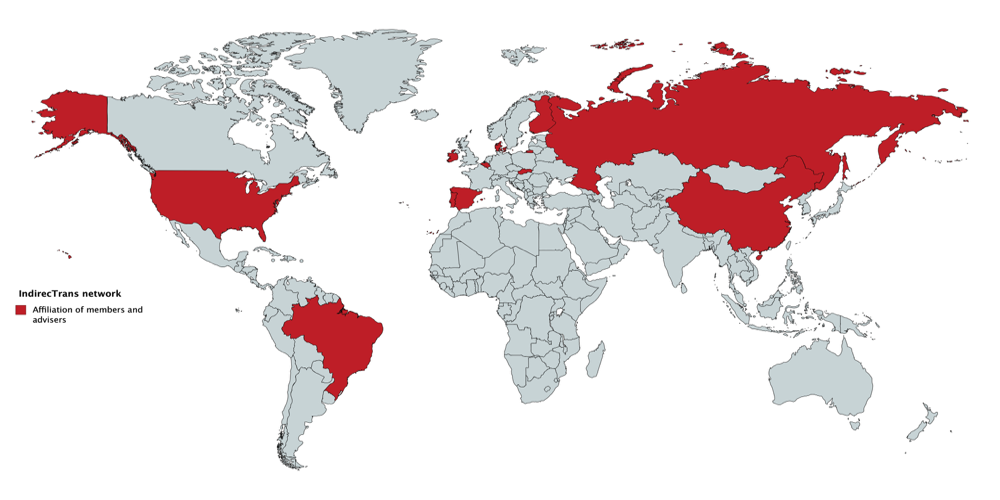 IndirecTrans
Dedicated to bringing together research on indirect translation
BA/MA in Translation Studies, Universitat Autònoma de Barcelona (Barcelona)
PhD in Translation and Intercultural Studies, Universitat Rovira i Virgili (Tarragona)
Visiting Professor, Universitat Rovira i Virgili (Tarragona)

Background information
Esther Torres-Simón is Visiting Professor in the Department of English and German Studies at the Universitat Rovira i Virgili (Tarragona). In the past, she has worked as a lecturer at Chonbuk National University (Jeonju), the University of Yonsei (Seoul), Universidad Europea del Atlántico (Santander) and the Open University of Catalonia. As a freelance translator she specialized in the translation of cultural products (literature, audiovisual, art). She holds a B.A. in Translation and Interpreting (Spanish-English-Japanese) from the Universitat Autònoma de Barcelona and a PhD in Translation and Intercultural Studies from Universitat Rovira i Virgili, where she carries research on Korean literary exchanges and the reception of translations.
Research interests
translation history
literary flows
paratexts
cultural representation
indirect translation
Korean literature
Main ultimate source language (USL) and ultimate target language (UTL) in indirect translation research
Korean (USL) and Spanish (UTL)
Selected publications
Torres-Simón, Esther. 2015. "Hidden struggles: Presentations of Korea in translated Korean literature", Journal of Multicultural Discourses 10-3. (Link).
Torres-Simón, Ester. 2015. "From Priests to Academics: Professional development of Korean translators" in A. Fuertes-Puerta, E. Torres-Simon, eds. And Translation Changed the World (and the World Changed Translation). Newcastle: Cambridge Scholars.
Torres, Esther. 2010. "Who came first? Time-Travelling Translations" in A. Pym, A; Perekrestenko, eds.Translation Research Projects 3. Tarragona: Intercultural Studies Group. (Link).
Poupaud, Sandra, Anthony Pym, and Ester Torres Simón. 2008. Finding translations. On the use of bibliographical databases in translation history. Meta 54-2 (2009), 264-278. (Link).
Torres, Esther. 2008. "Non-Standard Translation Practices in Post-Bellum Korea". Forum 6:2. (ISSN: 1598-7647)